Events and Workshops
Graduation Celebration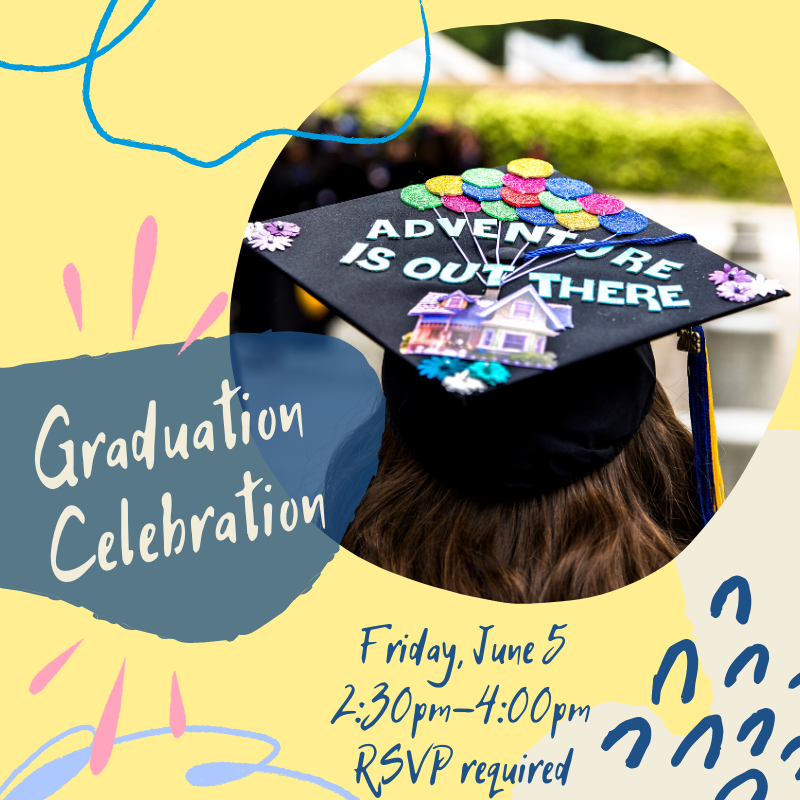 Dear Graduating Students:
We invite you and your family members to participate in the Psychology Department Graduation Celebration, on June 5 at 2:30 PM. The celebration will take place via Zoom.
The celebration will include remarks from Department Chair Phil Hammack, announcement of the Psychology Department Undergraduate Awards, and a video greeting from members of the Psychology Community to our graduating seniors. After the main celebration, at 3 PM, many of our faculty, lecturers, graduate students, and staff will be available in separate meet-and-greet Zoom rooms.
An email with the link to the RSVP form was sent to students who graduated Fall 2019 or Winter 2020, or who have applied to graduate Spring 2020 or Summer 2020. If you are graduating in one of these terms and didn't receive the RSVP link, you may email psyadv@ucsc.edu to request it.
Psychology and Cognitive Science stoles are now available to purchase through Bay Tree Bookstore! You can purchase your stole online and have it shipped to your address, or pick it up at the bookstore on campus through will-call.
Stoles are $35, and it's an additional $5 for domestic shipping.
An email with the link to order was sent to all students who graduated this year, or who have applied to graduate. If you have graduated or are graduating this year and didn't receive this email, you can email psyadv@ucsc.edu to request the information.
---
Study Abroad Workshop for Psychology & Cognitive Science Majors 
View the presentation here
---
Career & Graduate School Workshops  
You can access resources from 2019-2020 Peer Advisor workshops below
Paths to Careers in Clinical Psychology
Getting the Most Out of the Psychology Department & Your Future
How to Prepare for Graduate School
Developing Learning and Studying Strategies for Academic Success
Psychology Graduate School Panel
Psych Career & Graduate Q&A Notes
Cognitive Science/Psychology Grad School Q&A Presentation
Developmental Psychology Research & Academia Panel Notes
Graduate School and Careers for Psychology Majors Presentation 
---
Campus Programs
Career Center Events & Workshops
---
Applying to a Research Position Workshop Notes
Interested in applying to a Research Position? Click here for some helpful tips!
---
Fall 2019 Orientations
View the Frosh Orientation presentation here 
View the Transfer Orientation presentation here