Events and Workshops
To stay up-to-date on events and announcements follow us on Facebook and Instagram!
---
Study Abroad Workshops for Psychology & Cognitive Science Majors
Winter 2020 Study Abroad Workshops
Monday, January 13 from 2:00pm-3:00pm
Thursday, February 6 from 1:30pm-2:30pm 
Social Sciences 2, Room 121
View the Fall 2019 presentation here
---
Major Declaration Workshops
Friday, January 17 from 1:30pm-2:30pm
Tuesday, January 21 from 3:00pm-4:00pm 
Wednesday, January 29 from 10:00am-11:00am
Thursday, February 6 from 11:00am-12:00pm
Social Sciences 2, Room 121
The Winter deadline to declare is February 6!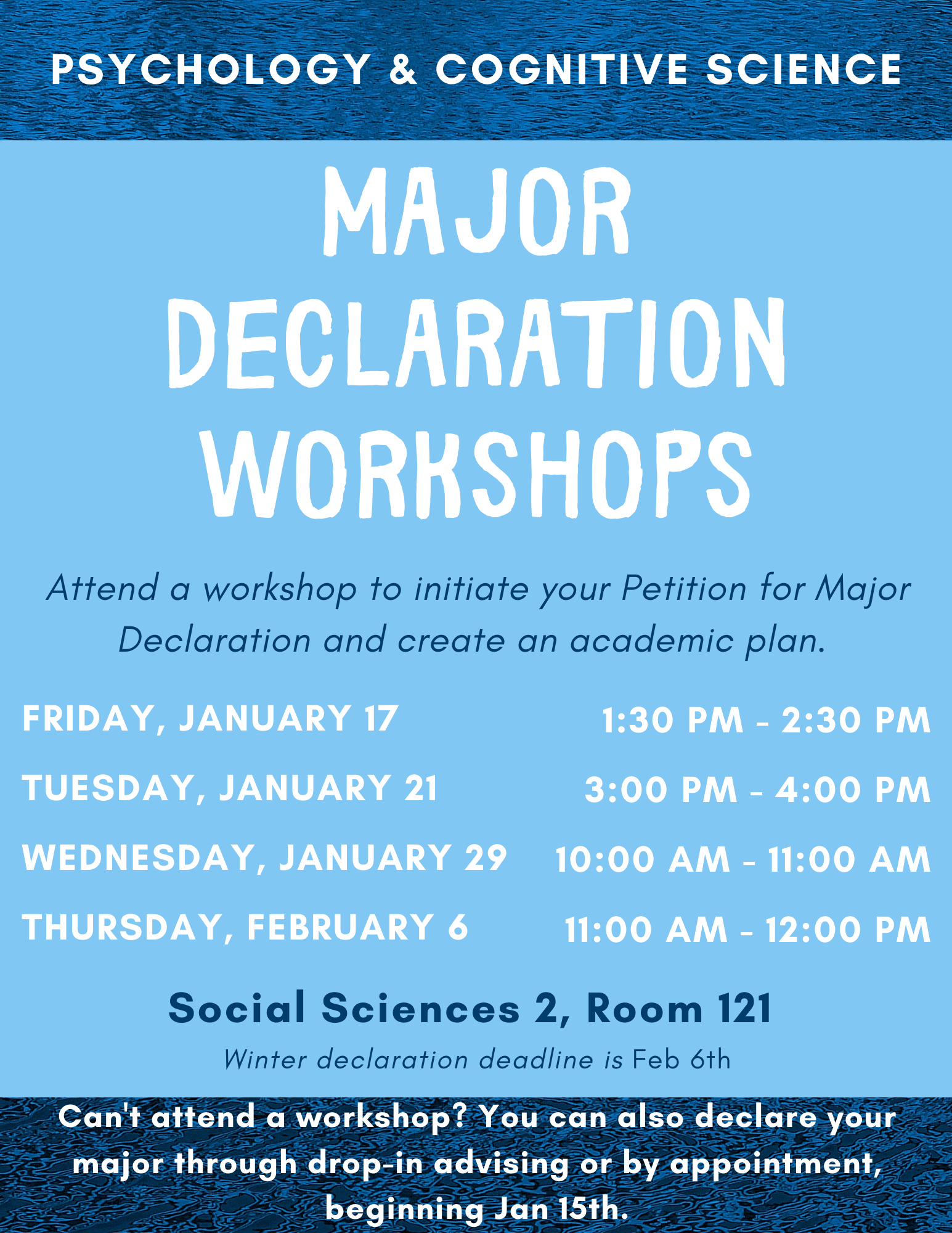 ---
Career & Graduate School Workshops 
Monterey Bay Psychologist Panel: Meet Local Applied & Clinical Professionals!
Wednesday, January 15 from 2:00pm-4:00pm
Social Sciences 2, Room 121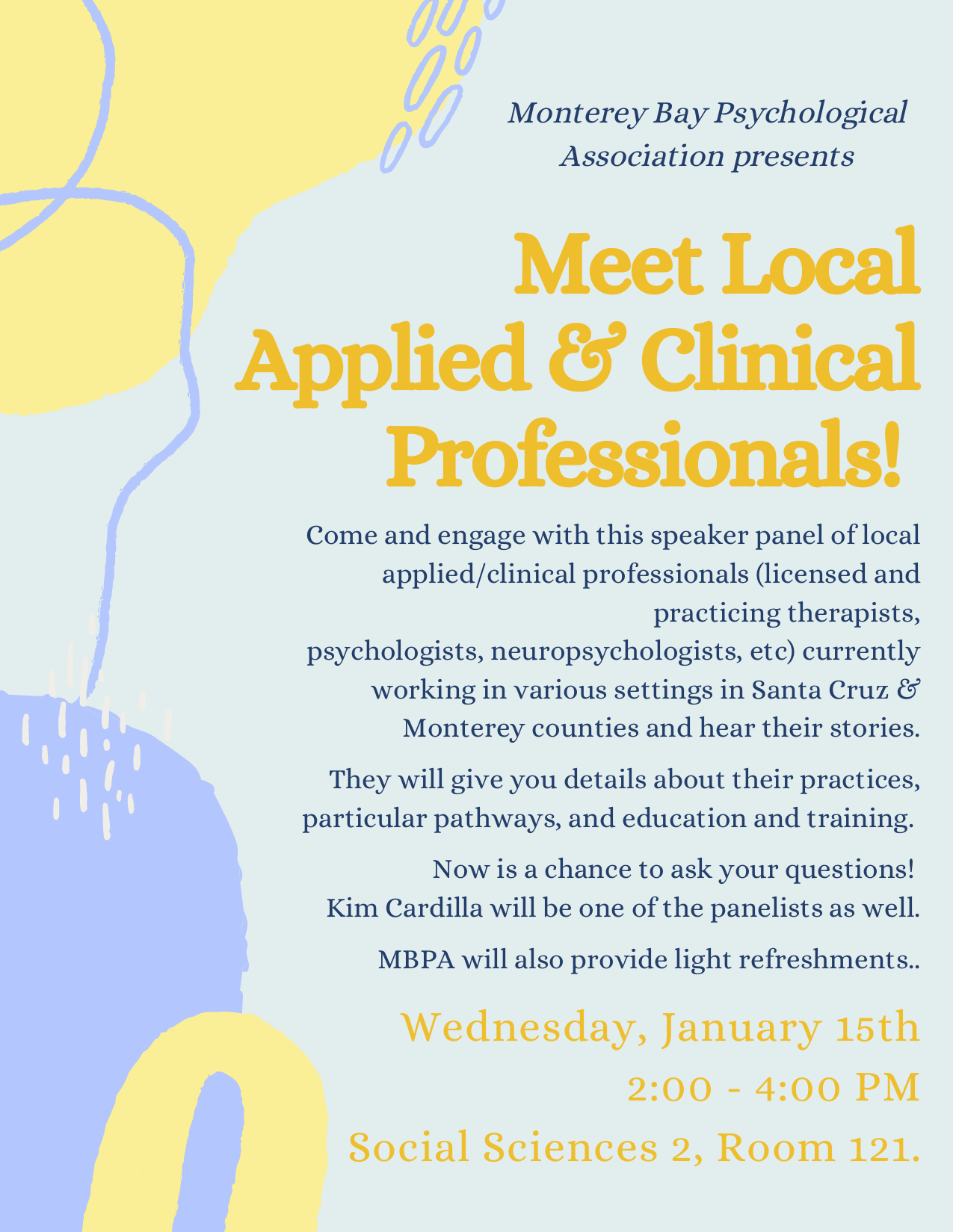 CHECK BACK FOR MORE!
Each quarter Peer Advisors develop workshops on helpful topics, including careers and graduate school paths. Check back for Winter Quarter programs! You can access resources from the Fall 2019 workshops below.
Psych Career & Graduate Q&A Notes
Cognitive Science/Psychology Grad School Q&A Presentation
Developmental Psychology Research & Academia Panel Notes
Graduate School and Careers for Psychology Majors Presentation 
---
Winter Campus Programs
Summer Opportunities Fair
Wednesday, January 22 from 11am- 3pm 
Quarry Plaza
Career Center Winter Programs
Career Center Events & Workshops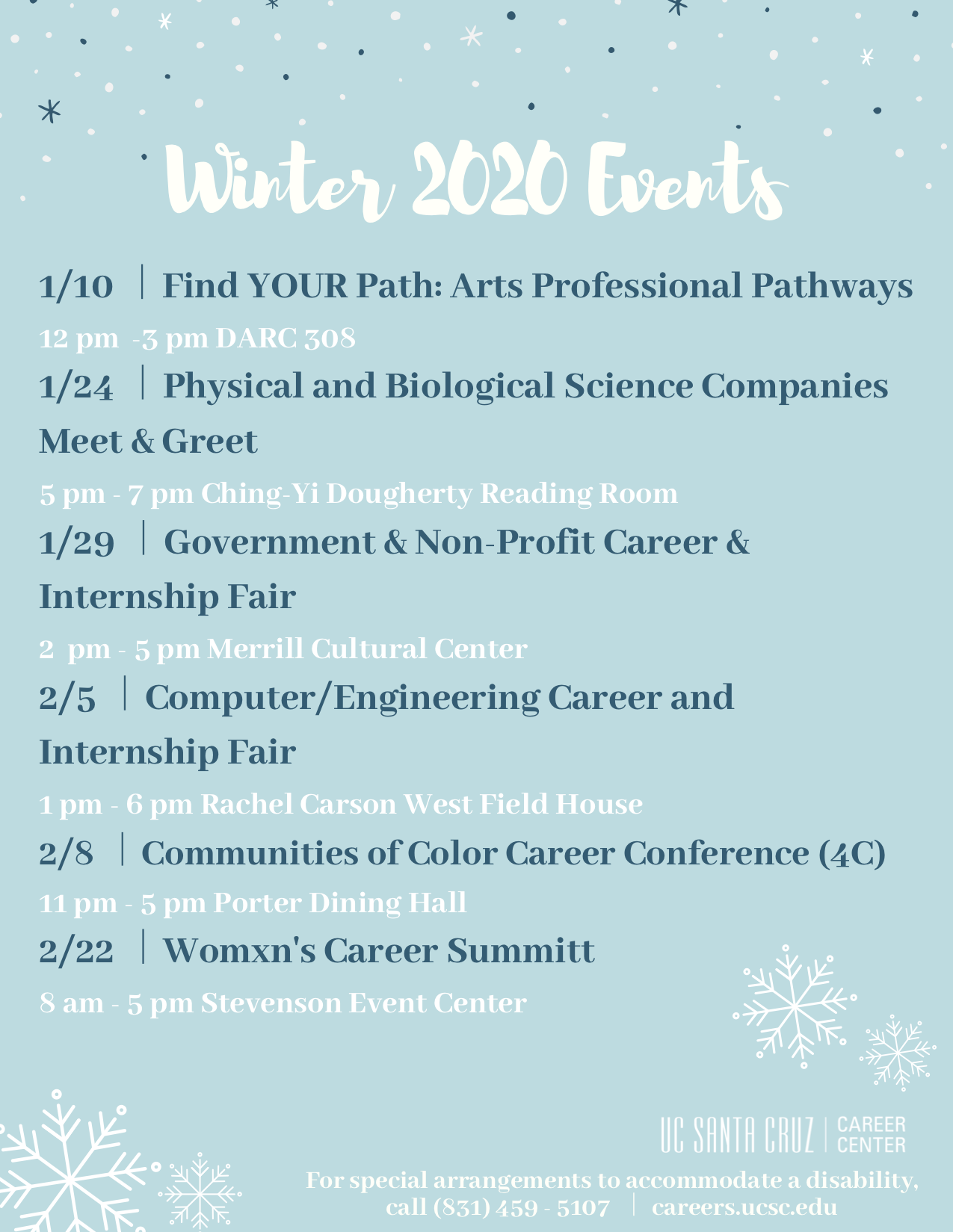 ---
Applying to a Research Position Workshop Notes
Interested in applying to a Research Position? Click here for some helpful tips!
---
Fall 2019 Orientations
View the Frosh Orientation presentation here 
View the Transfer Orientation presentation here