Newsletter
Fall Quarter 2021 Psychology Advising Newsletter
We hope you are healthy, safe, and are adjusting to life in Santa Cruz! We know some students are studying remotely in Fall, and we will continue to provide only remote advising through the Fall Quarter. Please read through the information below carefully as it includes important information we want you to know for the quarter ahead.
As a reminder, it is important that you receive and read all emails from psyadv@ucsc.edu to stay informed, and ensure you do not miss surveys or other important information regarding course enrollment. Check your UCSC email often and make sure these emails aren't going to your Spam folder. 
Also, visit the UCSC Psychology Department Facebook page often. This is our virtual bulletin board where we post opportunities shared with us from: other departments at UCSC; California state graduate schools; and job, scholarship, & internship opportunities. We recommend you also follow us on Instagram at @UCSCPsychology.
Please check our website regularly for updates. We are continually updating the Undergraduate section of our website, and it's possible your questions have answers available online. Utilize a browser search using key terms before emailing us, in case you don't need to wait for an email response to get your answer!
ADVISING 
MAJOR DECLARATION
NEW

 SAMPLE ACADEMIC PLANS & MAJOR WORKSHEETS
ENROLLMENT 
SENIOR SEMINAR SURVEY
FIELD STUDY 
RESEARCH 
COGNITIVE SCIENCE STUDENT ASSOCIATION 
 PSI CHI HONOR SOCIETY
CAREER RESOURCES
GLOBAL LEARNING
IMPORTANT DATES FLYER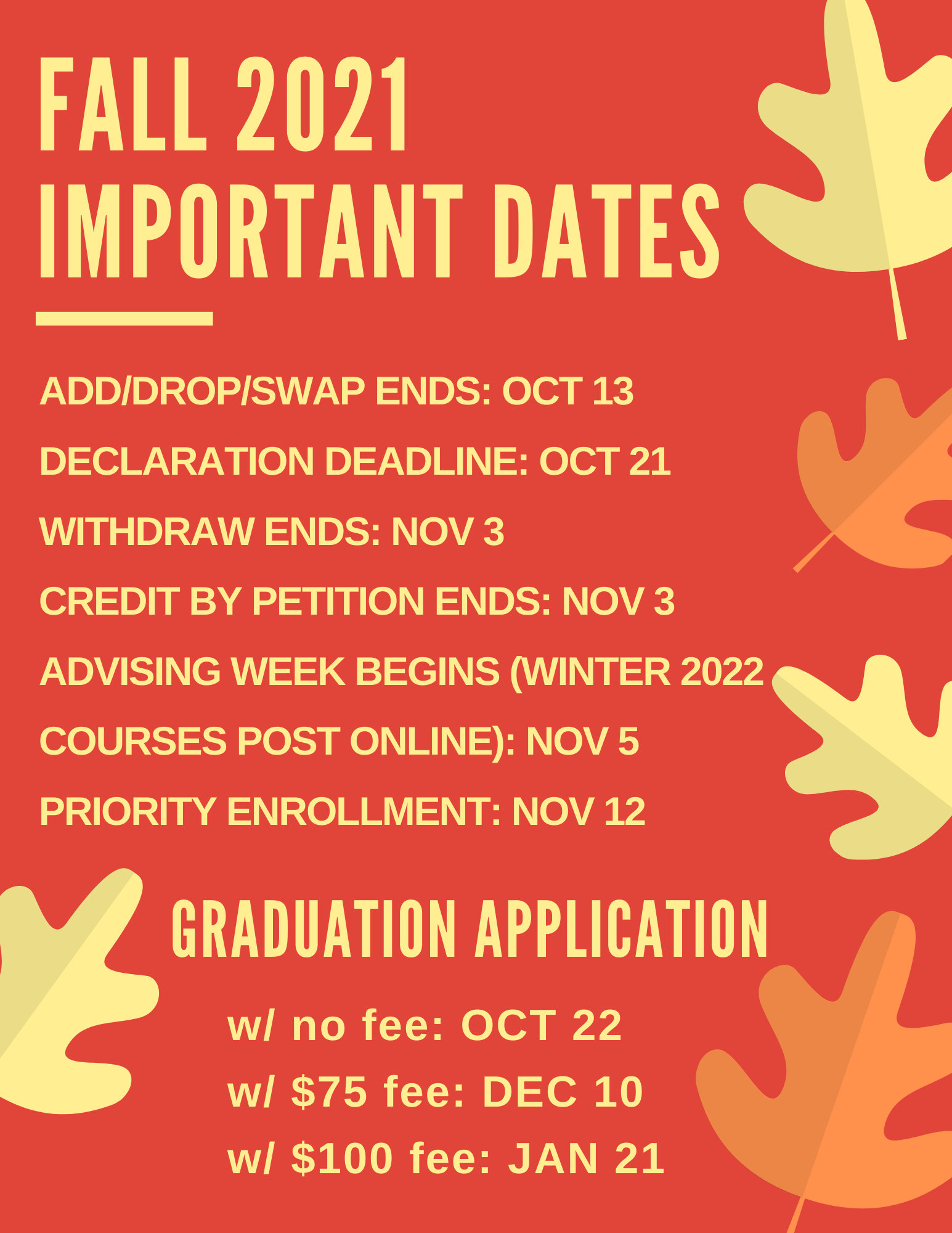 Fall 2021 Important Dates PDF flyer
Find all Registrar's Office Important Dates & Deadlines here.
FIELD STUDY INFORMATION MEETINGS FLYER
Field Study Information Meetings PDF Flyer <--Click here to access the link to the Google form!
Find information about Field Study for Prospective students here. 
GLOBAL LEARNING SLIDES