Newsletter
Spring Quarter 2022 Psychology Advising Newsletter
We hope you had a restful Spring break! I
n the Spring, w
e will continue to provide Drop-in Advising with peer advisors through Zoom, and appointments with advisors may still be scheduled in-person or via Zoom through the Navigate Slug Success app
.
Find details on all advising options on our
Undergraduate Advising
page!
Please check our Advising Calendar for the Drop-in Advising schedule, and read our tips for scheduling an appointment in Navigate Slug Success. You can also email psyadv@ucsc.edu with questions for staff Undergraduate Advisors or psypeer@ucsc.edu with questions for Peer Advisors.
As a reminder, it is important that you receive and read all emails from psyadv@ucsc.edu to stay informed, and ensure you do not miss surveys or other important information regarding course enrollment. Check your UCSC email often and make sure these emails aren't going to your Spam folder. 
Please read through the information below carefully as it includes important information we want you to know for the quarter ahead.
MAJOR DECLARATION
The Major Declaration Deadline for Spring 2022 is Friday, April 29.

We will process every request submitted by this deadline before Fall enrollment appointments begin. 
Please note: Many Psychology upper division courses require that you have completed your major declaration in Cognitive Science or Psychology BEFORE you can enroll in those courses, and this is not a prerequisite that can be waived by advisors. If you are eligible to declare now, submit your petition to declare early so that you have the most options to choose from for your Fall enrollment. 

Petition to declare the Cognitive Science major following instructions on this page.

Petition to declare the Psychology major (General or Intensive) following instructions on this page.
EMAIL GROUP FOR SHARING OUTSIDE-THE-DEPARTMENT OPPORTUNITIES
Subscribe to our Google group, PSYCFWD, to receive email opportunities shared with the Psychology Department from: other departments at UCSC; California state graduate schools; and job, scholarship, & internship opportunities. 

CLICK HERE TO SUBSCRIBE TO PSYCFWD! You can subscribe to or unsubscribe from this email group at any time. 

We will continue to post Department information & opportunities on Instagram- follow us @UCSCPsychology!

ENROLLMENT 
Permission codes for Spring 2022 courses are no longer available.  

If you want to enroll in a closed course, add to the waitlist and instructors should send information to waitlisted students before the first scheduled class. (FAQs for Student Waitlists)

Find other Enrollment advice on our Enrollment Assistance website. 

Fall 2022 Enrollment Information will be emailed to proposed & declared Cognitive Science & Psychology majors at the start of Advising Week (scheduled May 9). All Fall courses will be available in the class search during Advising Week.
SENIOR SEMINAR SURVEY
The surveys to request a permission code for a Summer or Fall senior seminar will be sent via email to eligible seniors prior to enrollment. 

Declared students in either Cognitive Science or Psychology who will be at senior standing in the following term (completed 135 units or more) will receive the survey and are eligible to request a permission code for a senior seminar.


The deadline will be provided in the notification email with the link to the survey. Check your UCSC email regularly and make sure you are receiving and reading any messages from psyadv@ucsc.edu, so you don't miss survey emails or other important information sent by Psychology Advising.


Find more information about the senior seminar requirement here (the information is the same for Cognitive Science and Psychology majors).
FIELD STUDY 
If you are interested in Field Study (PSYC 193) for Summer and/or Fall 2022 you must participate in an information session (via Zoom).

There are 4 Info Sessions scheduled April 18-21. You must sign up for a session in order to receive the Zoom link. All attendees will be sent a link to the field study application. Applications are due Tuesday, April 26 (by 10pm), and you must have attended an Info Session to be eligible to apply. 

For scheduled Info Sessions and sign-up information, view the flyer below & Field Study webpage for Prospective Students.
RESEARCH 
(New) GLOBAL LEARNING DROP-IN ADVISING
Interested in Global Learning programs geared towards your major? The Psychology department is teaming up with UCSC Global Learning to provide Global Learning-specific drop-in advising in order to assist students in exploring study abroad/away options best fitted for them. Global Learning Drop-in Advising will be held every Monday during Spring Quarter via Zoom from 11:00am-12:00pm starting April 4th and is now displayed on our Advising Calendar!

Stop by to learn about different programs with Psychology approved courses, research and internship opportunities, academic planning, financial assistance, and more!
COGNITIVE SCIENCE STUDENT ASSOCIATION 
Cognitive Science Student Association (CSSA) is a student-run organization created for peers seeking guidance and community within the interdisciplinary major of Cognitive Science, and is open to members of all majors!

If you are interested in attending future events, please fill out this Google Form to join CSSA's mailing list, and visit the CSSA website, and Facebook Group for more information about the club.
 PSI CHI HONOR SOCIETY
Psi Chi is an International Honor Society in Psychology rooted in academic recognition and creative development through personal growth. It is open to all students studying Psychology and Cognitive Science who would like to connect with others in their major, learn more about research and job opportunities, graduate school, and get involved with their field of study. 

Applications for Spring 2022 are open from Friday, March 25th - Friday, April 8th, at 11:59pm PT.

An Informational Session will be held on Wednesday, March 30th, from 8:30pm-9:00pm PT over Zoom. Psi Chi highly encourages you to attend their informational session to learn more about them and what they do, membership benefits, the application process, and requirements to join. They will also be sending out the presentation slides and recording after their meeting in case you are not able to make it—but please make every effort to attend. (Informational Meeting Zoom Link: https://ucsc.zoom.us/j/97885947071?pwd=QXdOL0dZTnlQcXVXREhYTFh5S0ZHdz09. Meeting ID: 978 8594 7071, Passcode: psichi. If you are not able to attend, please join their mailing list to receive a copy of the recording.)

T

o receive regular updates from the organization, please join Psi Chi's Mailing List.


Questions about Psi Chi? Email psichiucsc@gmail.com.
CAREER RESOURCES
Career advice and Graduate School FAQs are available through our Career Resources webpage.

JOIN THE PSYCFWD GROUP HERE to receive emails regarding job, volunteer, research, scholarship, & internship opportunities.

For Career Coach resources, check out the Careers Center website. 
SUMMER SESSION
Summer Session 2022 courses are now available in the Class Search and on the Summer Session website! Check the flyer below for a quick reference of the Psychology courses offered this summer, and find more course information on the Summer Session website here. 

Enrollment begins May 1- find enrollment information for current students here! Find the full Summer Session academic calendar here. 

Contact Summer Session with questions!
IMPORTANT DATES FLYER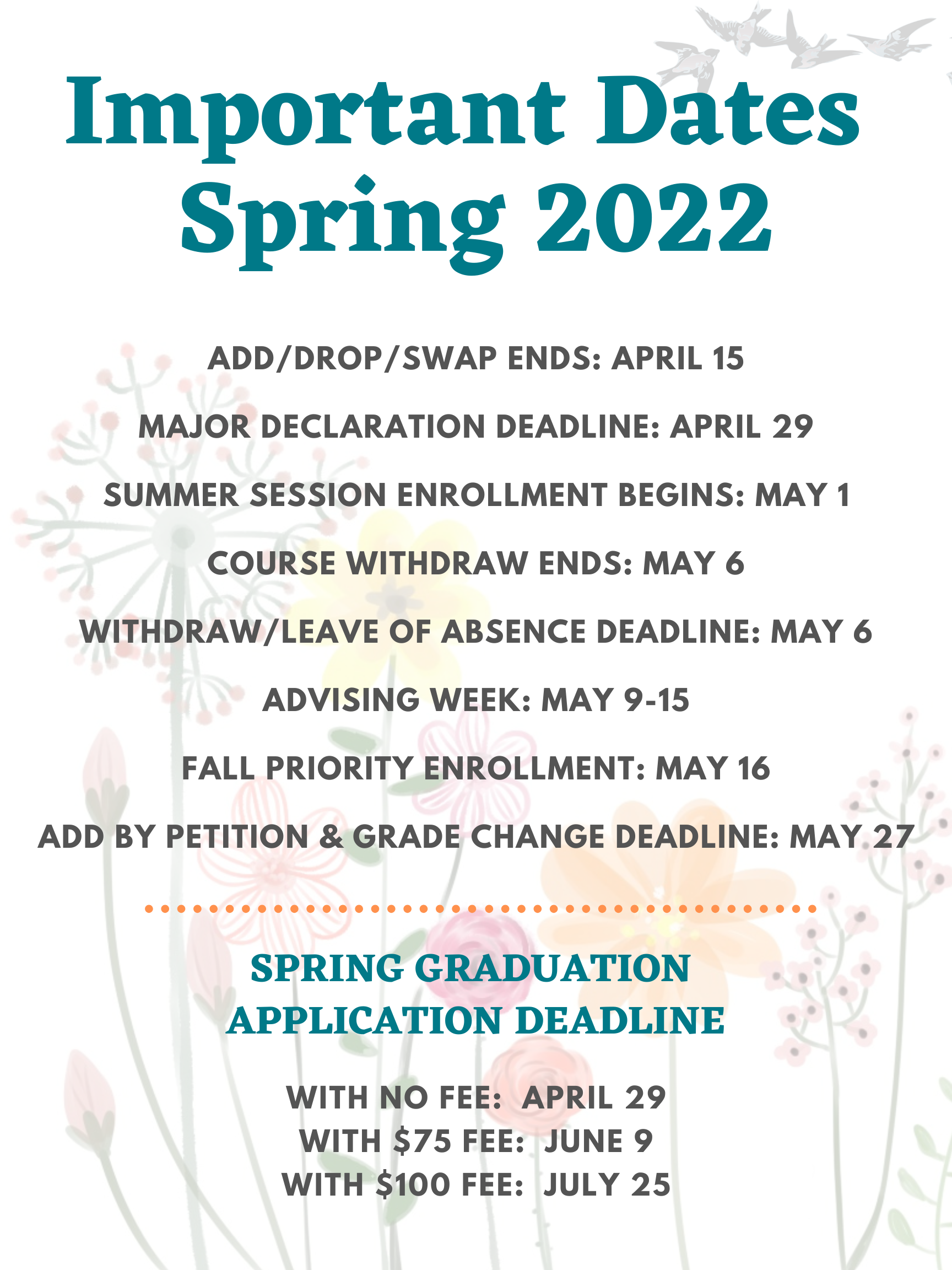 Spring 2022 Important Dates PDF flyer
Find all Registrar's Office Important Dates & Deadlines here.
FIELD STUDY INFO SESSIONS FLYER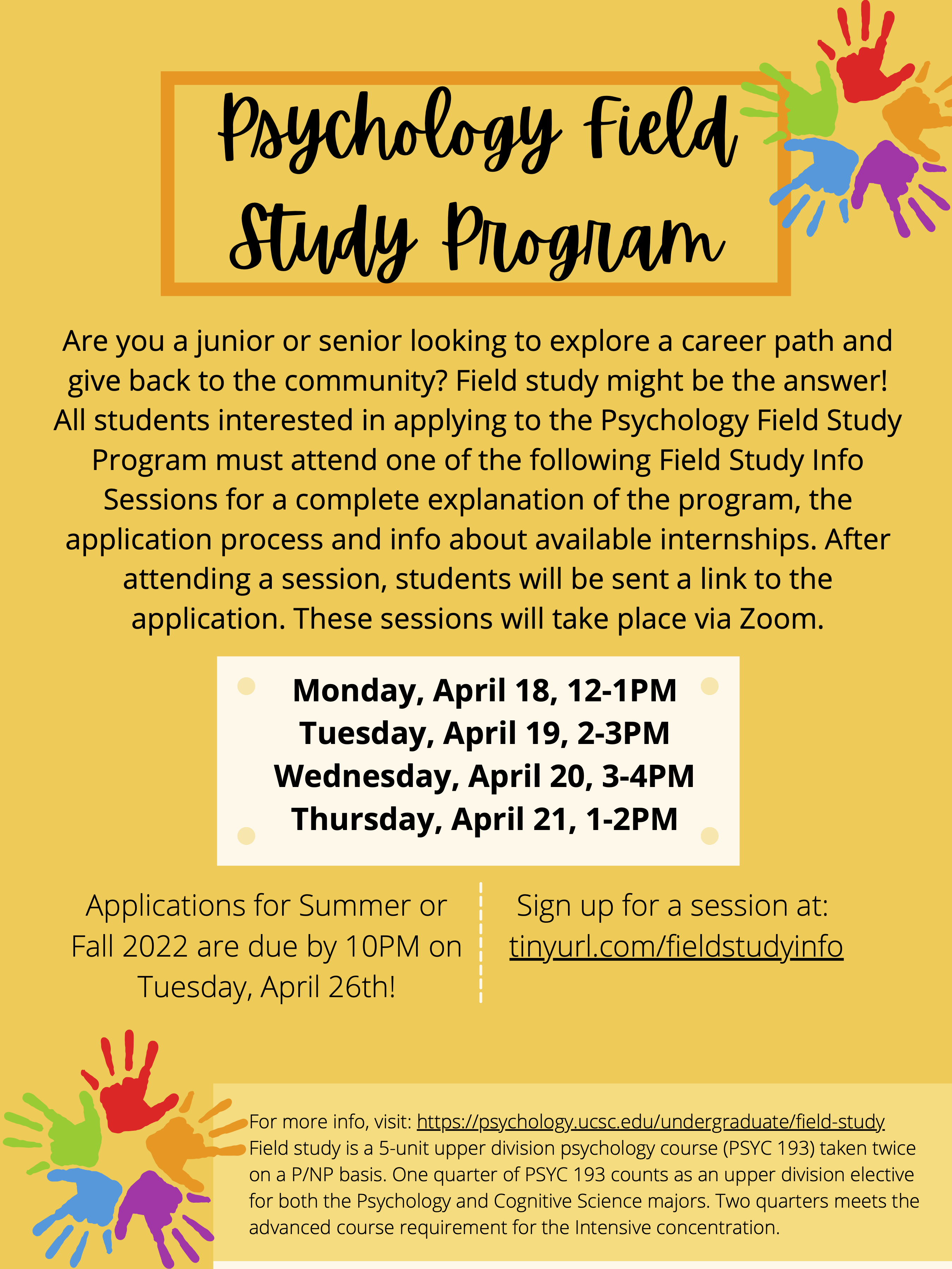 Field Study Information Meetings PDF Flyer <--Click here to access the link to the Google form!
Find information about Field Study for Prospective students here.
GLOBAL LEARNING DROP-IN ADVISING FLYER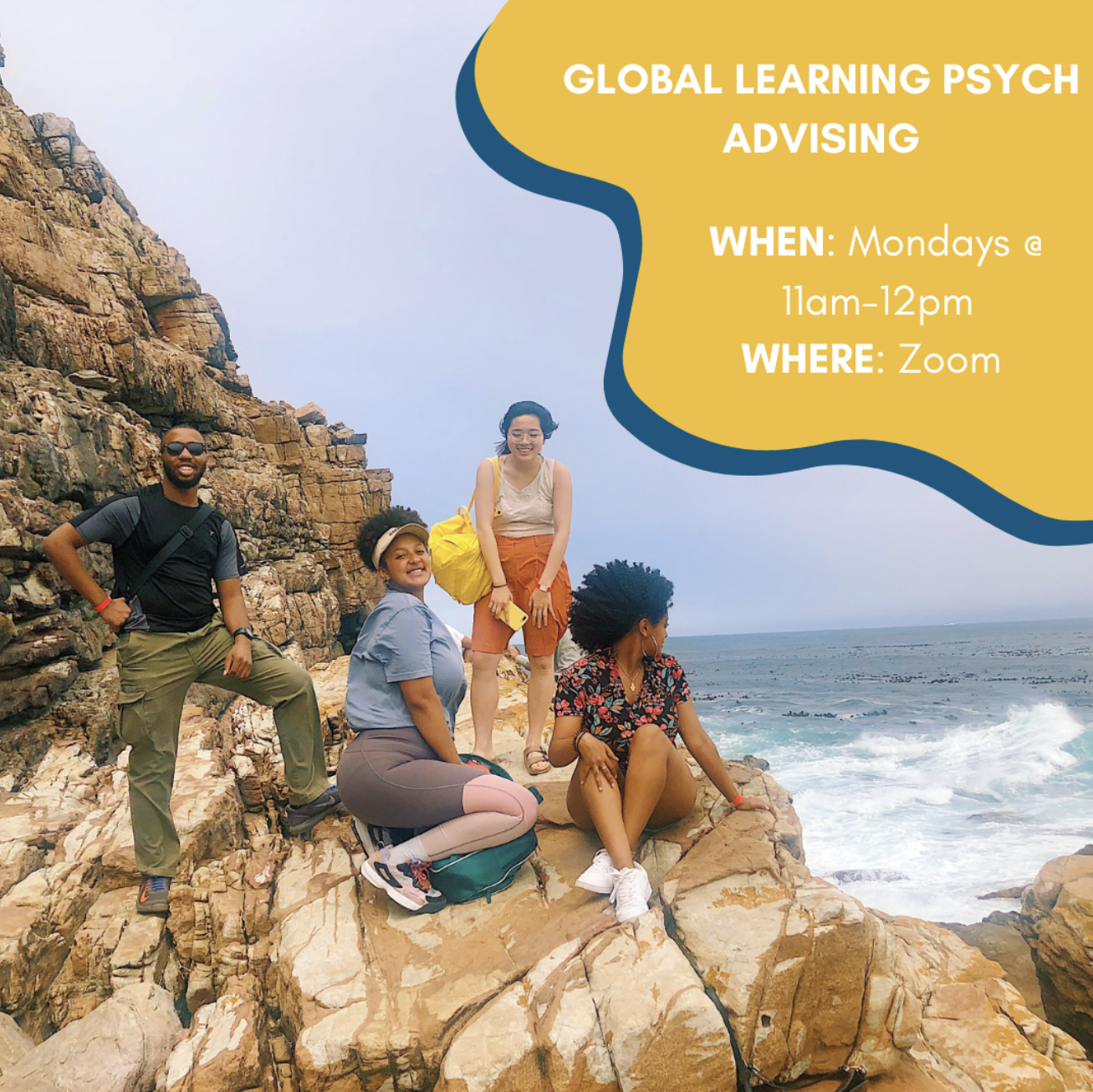 SUMMER SESSION PSYC COURSES

Find more information about these courses on the Summer Session website here.