Newsletter
Spring Quarter 2023 Psychology Advising Newsletter
We hope you had a wonderful Spring break! For Spring quarter, we will continue to provide Drop-in Advising with peer advisors both through Zoom and in person, and appointments with advisors may still be scheduled in-person or via Zoom through the Navigate Slug Success app. Find details on all advising options on our Undergraduate Advising page! 
Please check our Advising Calendar for the Drop-in Advising schedule, and read our tips for scheduling an appointment in Navigate Slug Success. You can also email psyadv@ucsc.edu with questions for staff Undergraduate Advisors or psypeer@ucsc.edu with questions for Peer Advisors.
As a reminder, it is important that you receive and read all emails from psyadv@ucsc.edu to stay informed, and ensure you do not miss surveys or other important information regarding course enrollment. Check your UCSC email often and make sure these emails aren't going to our Spam folder. 
Please read through the information below carefully as it includes important information we want you to know for the quarter ahead.
MAJOR DECLARATION
ENROLLMENT 
SENIOR SEMINAR SURVEY
PSYCHOLOGY DEPARTMENT GRADUATION INFORMATION 
FIELD STUDY 
RESEARCH 
EMAIL GROUP FOR SHARING OUTSIDE-THE-DEPARTMENT OPPORTUNITIES
 CAREER RESOURCES
SUMMER SESSION
IMPORTANT DATES FLYER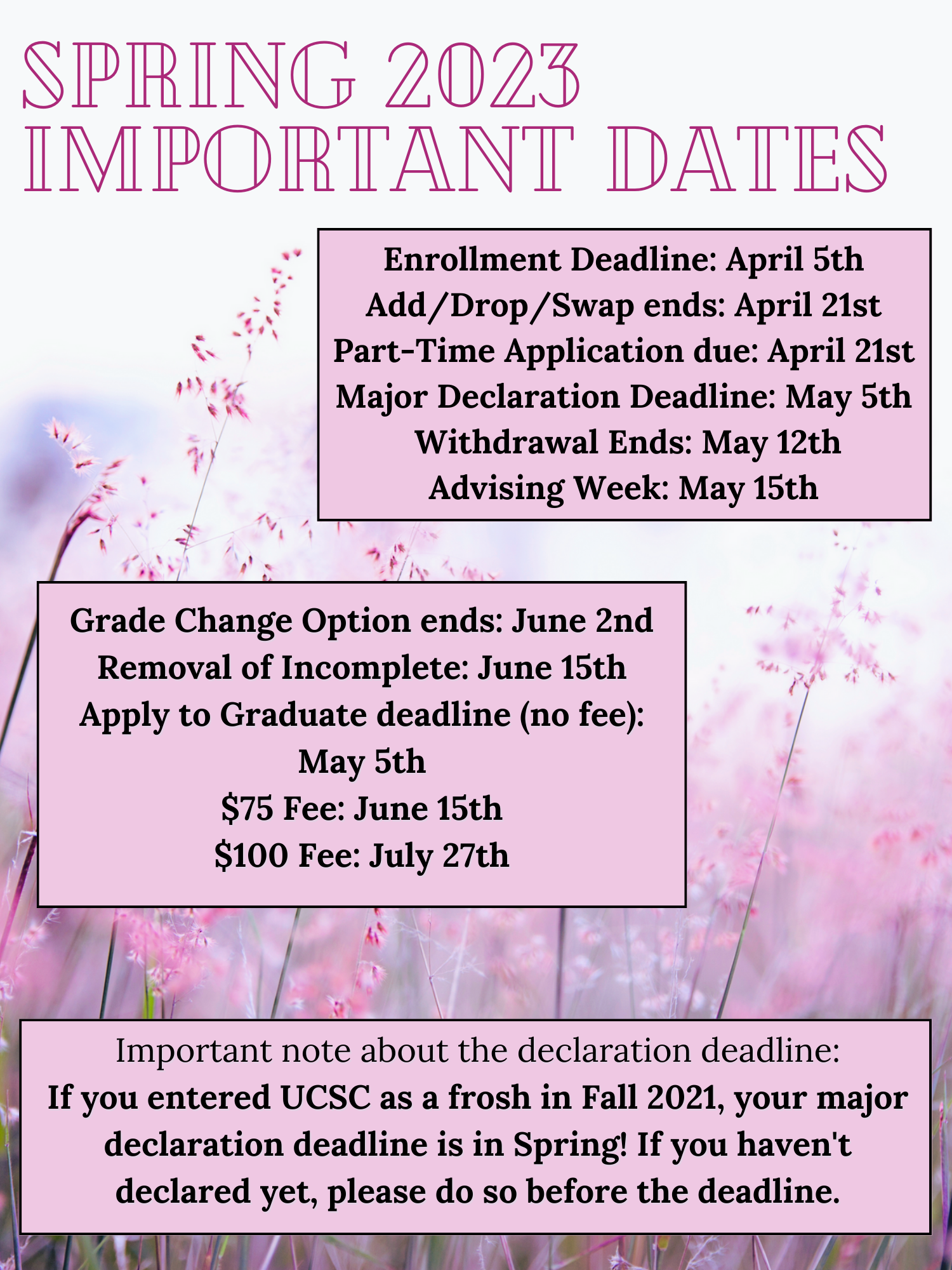 Find all of the Registrar's Office Important Dates & Deadlines here.
FIELD STUDY INFO SESSIONS FLYER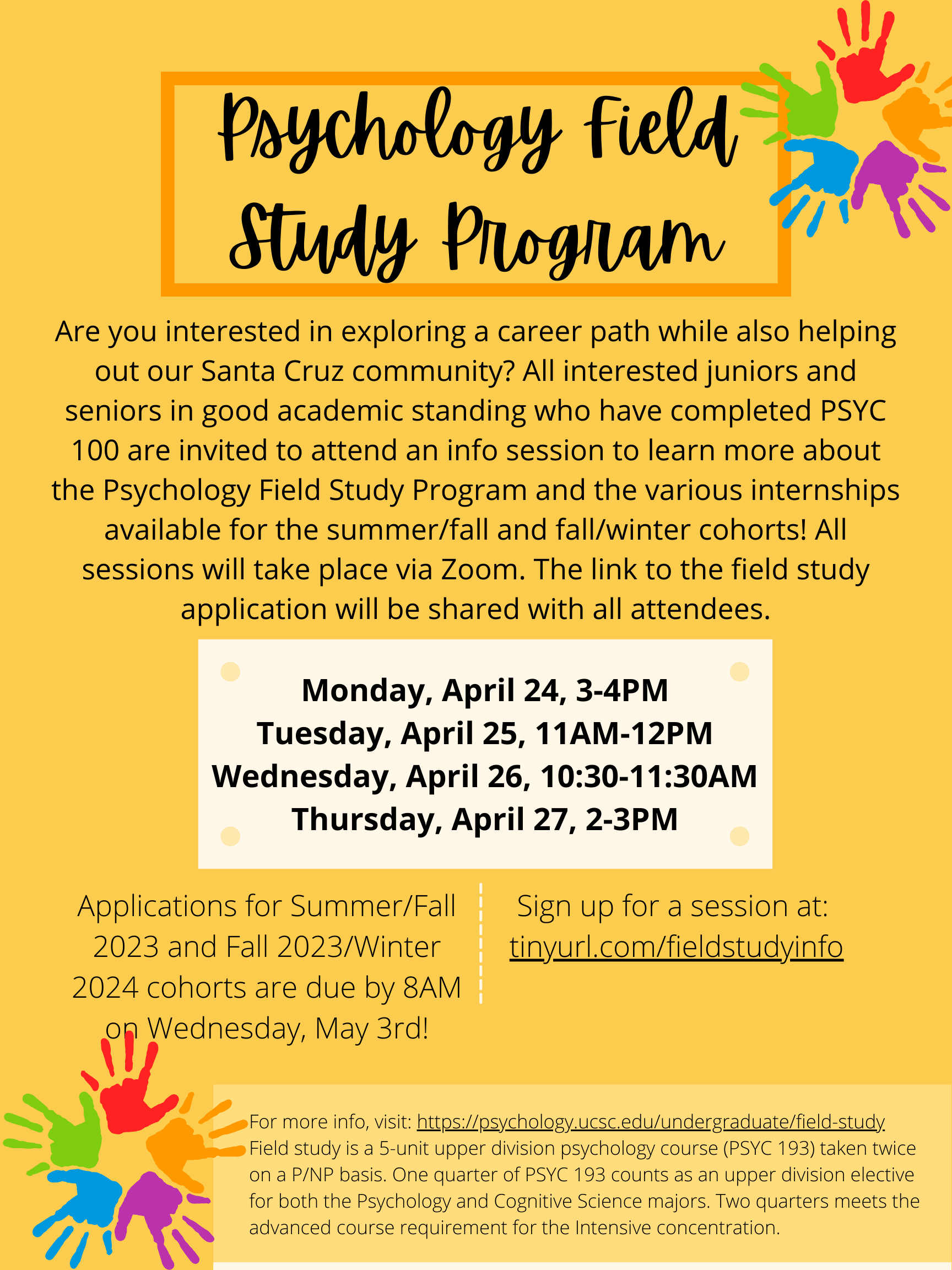 Field Study Information Meetings PDF Flyer <--Click here to access the link to the Google form!
Find information about Field Study for Prospective students here.