Newsletter
Winter Quarter 2021 Newsletter
We hope you are healthy, safe, and are adjusting to this virtual Winter Quarter. Please read through the information below carefully as it includes important information we want you to know for the quarter ahead.
It is important that you receive and read all emails from psyadv@ucsc.edu to stay informed. Check your UCSC email often and make sure these emails aren't going to your Spam folder. Also, visit the UCSC Psychology Department Facebook page often- our Facebook page is our virtual bulletin board and you are missing some very helpful resources & information if you don't check the page regularly. We recommend you also follow us on Instagram at @UCSCPsychology.
Please check our website regularly for updates. Many questions you have may be answered by information on our website and key terms are easily searchable, so utilize a browser search to look for answers to your questions online before emailing. We have made recent updates to many of our pages to add resources and address questions we receive frequently from students, including updates to each of our major requirements pages (Cognitive Science, General Psychology, Intensive Psychology), Advising Forms page, and Undergraduate Advising page.
MAJOR DECLARATION
ADVISING
ENROLLMENT 
SENIOR SEMINAR SURVEY
FIELD STUDY 
RESEARCH 
COGNITIVE SCIENCE STUDENT ASSOCIATION 
 PSI CHI HONOR SOCIETY
CAREER RESOURCES
SUMMER SESSION
 IMPORTANT DATES FLYER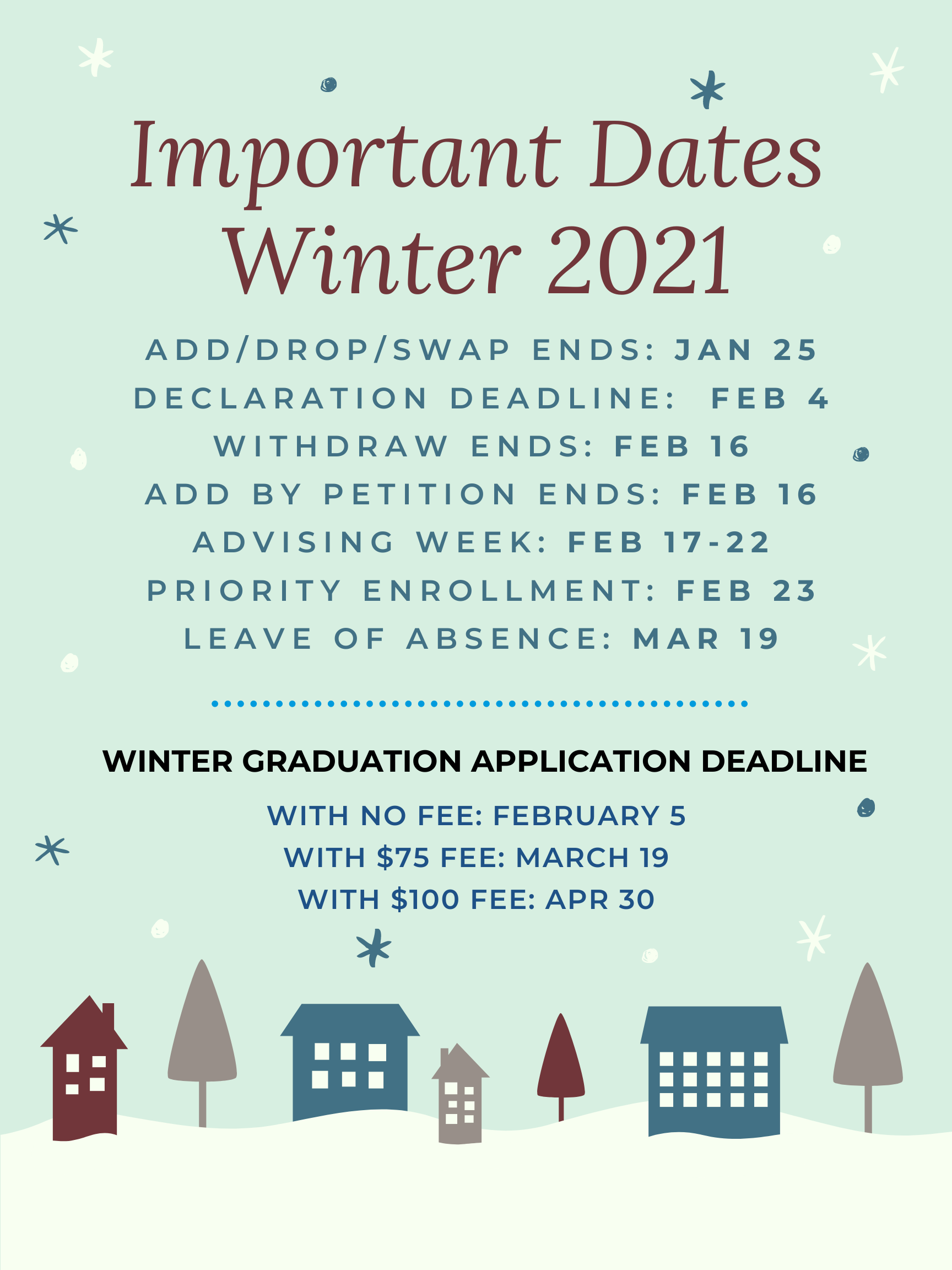 Winter 2021 Important Dates PDF flyer
Find all Registrar's Office Important Dates & Deadlines here.
FIELD STUDY INFORMATION MEETINGS FLYER
Field Study Information Meetings PDF Flyer
Find information about Field Study for Prospective students here. 
PSYCHOLOGY SUMMER SESSION COURSES FLYER
Psychology Summer Session courses PDF flyer
Find all Summer Session courses here.