Psychology Faculty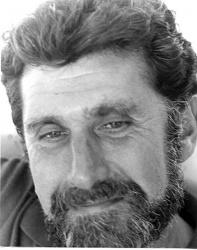 Title
Division Social Sciences Division
Department
Phone
Email
Website
Office Location
Office Hours By appointment
Mail Stop Psychology Faculty Services
Mailing Address
Summary of Expertise
Social influence, conformity, prejudice reduction, energy conservation, experimental methodology.
Biography, Education and Training
Aronson grew up during the great depression, in an impoverished family living in the slums of Revere Massachusetts. Although he was an indifferent high school student, his astronomical SAT scores (a surprise to his teachers and himself) earned him a scholarship to Brandeis University. At Brandeis he became a protégé of the humanistic psychologist, Abraham Maslow, who encouraged him to go to graduate school. After graduating in 1954, he married Vera Aronson. Together they raised four children. In 1959 he received his Ph.D. in psychology from Stanford under the mentorship of Leon Festinger. Before joining the UCSC faculty, he taught at Harvard, the University of Minnesota, and the University of Texas. After retiring in 1994, he taught, occasionally, for several years at Stanford as a Distinguished Visiting Professor, until, in 2001, his encroaching blindness made that impossible. In spite of being blind, he continues to write, having published three books in the past ten years.

In his career, he has written or edited 22 books, has served as president of the Western Psychological Association and President of the Society for Personality and Social Psychology. He is the only person in the 120 year history of the American Psychological Association to have won all three of its major academic awards: For Distinguished Research, Distinguished Teaching, and Distinguished Writing. He lives with his wife, Vera, near downtown Santa Cruz.
Honors, Awards and Grants
Teaching awards from UCSC, University of Texas, APA, CASE.

Research Awards from APA, AAAS, SESP, SPSP.

William James Lifetime Achievement Award from APS.

Guggenheim fellowship.

Fellow, Center for Advanced Study in the Social Sciences
Selected Publications
The Social Animal
The jigsaw Classroom
Mistakes Were Made (But Not By Me)
Nobody Left to Hate
Handbook of Social Psychology
Not By Chance Alone