FEATURED 
PROFILES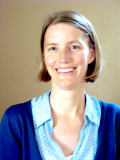 Professor Regina Langhout shares her experiences with youth, exmpowerment and social change.
Langhout is an advocate of participatory action research (PAR), a model of research where community members and university-based researchers work collaboratively at all stages in the research process.
Psychology 
Calendar
Aug 10

Sep 22

Faculty Advising Fair

Sep 24
Support 
Psychology
Your gift to Psychology helps to support outstanding students and our internationally recognized programs.
For 
Students
Click on the links below for more information: